Upcoming Events
Formas Agenda 2030 conference: Using knowledge in an unstable world, May 17th 2023, Stockholm
Adam Wickberg participates as a panelist in the seminar "Safe decisions in an unsafe world: Compile Knowldge or ask Chat-GPT?". The conference is in Swedish and registration is open. More info on the panel here: https://www.formas.se/arkiv/evenemang/evenemang/2023-03-31-sakra-beslut-i-en-osaker-varld—fraga-chat-gpt-eller-sammanstall-forskningen.html
Historical Epistemologies of Planetary Modelling June 8-9th 2023, Berlin, Max Planck Institute for the History of Science.
Adam Wickberg is co-organizing (with Thomas Turnbull, MPIWG) a two-day workshop on Historical Epistemologies of Planetary Modelling at the Max Planck Institute for the History of Science in Berlin. This event brings together historians of science, technology and the environment for a discussion-oriented workshop focusing on the historical epistemology of planetary modelling. The aim is to interrogate how data and modelling came to dominate the understanding of the planetary crisis as well as to think critically about how power relations affect knowledge production about global environmental change. The workshop will explore the integrative potentials as well as the epistemic frictions between Earth system science and historical and archaeological complexity of the Anthropocene.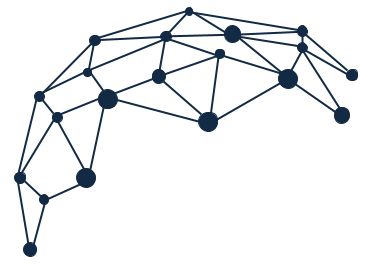 Past Events
Bionic Natures Workshop Oslo, April, 21st, 2023
Adam Wickberg presented a paper titled "Digital Twins and Ocean Governance: Exploring an Emerging Sociotechnical Imaginary" at the Bionic Natures workshop organized by this group in collaboration with the Digital Ecologies research group.
Automation Control and Incompetence: Sociotechnical Ecologies of Responsible Filtering in the 21st Century Humboldt University, Dec. 1-2, 2022.
Adam Wickberg presented a paper titled "Filtering Environmental Data and the SDGs" at the Workshop Automation, Control and Incompetence, organized by the Excelence cluster Matters of Activity at Humboldt University.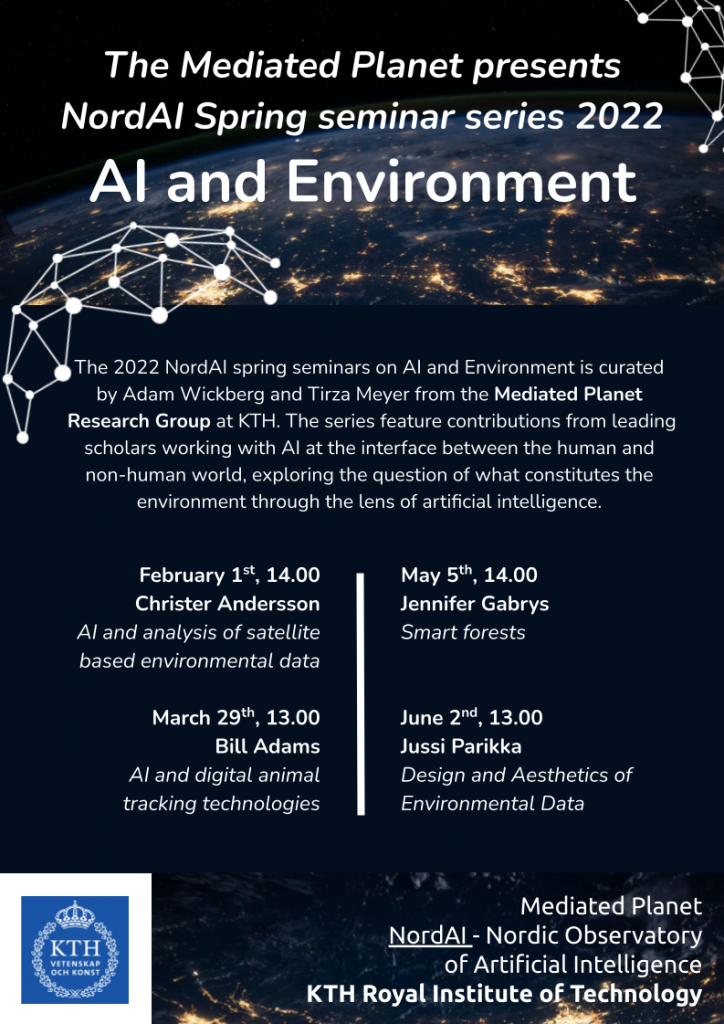 The 2022 NordAI spring seminars on AI and environment
The NordAI spring seminars is curated by Adam Wickberg and Tirza Meyer from the Mediated Planet Research Group at KTH. The series features contributions from leading scholars working with AI at the interface between the human and non-human world, exploring the question of what constitutes the environment through the lens of artificial intelligence.
Join here: https://nordai.org/seminars/
AI and analysis of satellite-based environmental data
February 1st, 14.00, Christer Andersson, an analyst at the Swedish Defence Research Agency, Sweden.
Andersson has worked with automated analysis of environmental data for the past five decades, focusing in particular in remote sensing and orbital satellite technologies. His presentation provides a background to how these initiatives developed in the Nordic region and how AI is currently being introduced in defense research, and what this means for usage of environmental data in the near future.
The Digital Animal and Conservation by Algorithm
March 29th, 13.00, Bill Adams, Emeritus Moran Professor of Conservation and Development and Emeritus Fellow of Downing College.
Digital innovation has brought about a revolution in devices to observe, track and locate animals. These range from fixed devices such as webcams and camera traps (trail cams), through airborne and satellite remote sensing to tracking and imaging devices fitted to living animals (collars and tags). Digital data from these devices is streamed, shared, archived and analysed, yielding new knowledge and new systems of knowledge accumulation, and enabling new modes of intervention in non-human lives and human society, 'conservation by algorithm'. This seminar will discuss some of these innovations, and their implications. It will explore the new digital lives that animals take on within databases and information networks, and their implications for human understandings of nature, and for conservation management.
Join here: nordai.org/seminar-14/
Smart forests
May 5th, 14.0o, Jennifer Gabrys, Chair in Media, Culture, and Environment in the Department of Sociology at the University of Cambridge.
Discussant Sabine Höhler, Principal Investigator of the Mediated Planet project, Division of History of Science, technology and Environment, KTH Royal Institute of Technology.
Jennifer Gabrys will talk about the Smart Forests project, that investigates the social-political impacts of digital technologies that monitor and govern forest environments. Gabrys leads the Planetary Praxis research group, and is Principal Investigator on the ERC-funded project, Smart Forests: Transforming Environments into Social-Political Technologies. She also leads the Citizen Sense and AirKit projects, which investigates the use of environmental sensors for new modes of citizen involvement in environmental issues. Both of these projects have received funding from the European Research Council.
Join here: http://nordai.org/seminar-15/
Design and Aesthetics of Environmental Data
June 2nd, 13.00, Jussi Parikka, writer, media theorist, and professor in Digital Aesthetics & Culture at Aarhus University, with Helena Hunter & Mark Peter Wright (artist duo Matterlurgy)
This talk addresses the intersection of art and design methods with environmental data. Drawing on recent artistic examples (including the Weather Engines exhibition, 2022) and some intersections with recent work in architecture and design, I address some ways of framing the materiality of environmental data in relation to certain sites, histories, and spatial contexts of emergence. The talk pays specific attention to ideas that are emerging in the project Design and Aesthetics for Environmental Data (AUFF, 2022-2024) which also guides some emerging work presented in this talk. In this manner, I propose elements for a research agenda of environmental data: one that addresses environmental data in landscapes, situations, archives, and other material contexts while, in a recursive manner, defining those sites, situations, landscapes, across different scales. In addition, the talk is organised in dialogue with the artist duo Matterlurgy whose work was exhibited at the Weather Engines show and whose film Hydromancy will be screened as part of the dialogue.
Join here: http://nordai.org/seminar-16/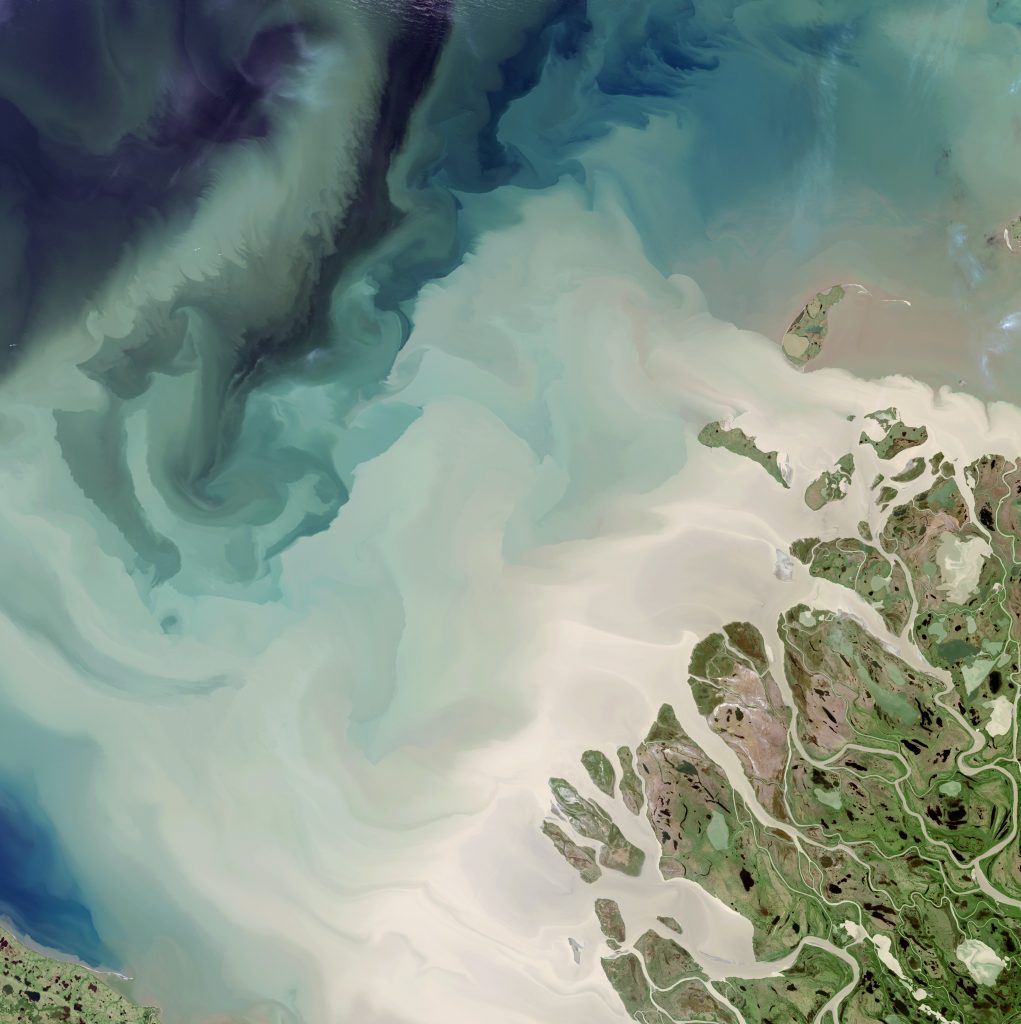 The Mediated Ocean Workshop
10-11 May 2022
A Wenner-Gren Symposium & Satellite Activity to the UN Ocean Decade Science for Sustainable Development Laboratory " An Accessible Ocean is co-hosting "The mediated ocean: a cross-disciplinary workshop on marine data and policy", organizers Susanna Lidström and Adam Wickberg, taking place at KTH Royal Institue of Technology, Stockholm
See abstracts and schedule here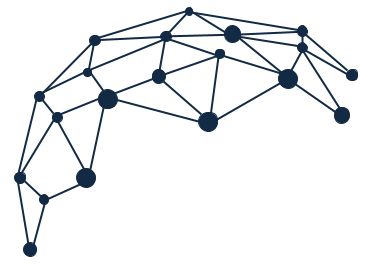 The Ocean's 'Digital Twin'? Marine Environmental Data Through Time
25th of February, 12:15-13:00 (CET), Zoom
Sabine Höhler, Susanna Lidström, and Tirza Meyer
Much hope is tied to the creation of a digital twin of the ocean based on an ever more extensive body of ocean data. Representing the ocean in the digital space is a way of analyzing and modeling the ocean in a 'laboratory' setting. Studying the ocean stripped from its natural complexity, so the idea, can better inform and instruct humans on how to interact with the ocean environment. Our twentieth century understanding of the ocean as a central ecosystem in the planetary environment would not have been possible without long-term information gathering. However, also ocean data generation is a messy and contested process. Its history is even more important to study since we 'know' the ocean mostly in mediated ways. We observe the ocean almost exclusively through scientific instruments, and we formulate ocean policies, legislation, and development goals based on data and increasingly on digital information. That this data has a history makes the past, present, and future of the digital ocean not just a scientific but a political issue. Our presentation aims to sketch the history of opening the 'black box' of the ocean. We use examples of the Challenger expedition in the 1870s, of satellite oceanography in the 1990s, and of present-day autonomous ocean sensor systems. We ask how the specific tools and the information they generated mobilized different understandings of the ocean as resource and territory, as climate moderator and as carbon sink. Dredges, satellites, and deep-ocean floats created new ocean knowledges, politics, and also new ontologies. No matter how inclusive, refined, and versatile the databases are, so our argument, the digital ocean will not be a simple 1:1 representation or "twin". While the data corpus may be quite functional to model ocean behavior, it will always rest on selections serving particular purposes and interest
Register here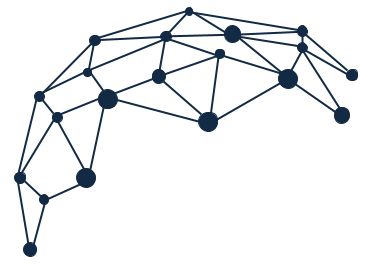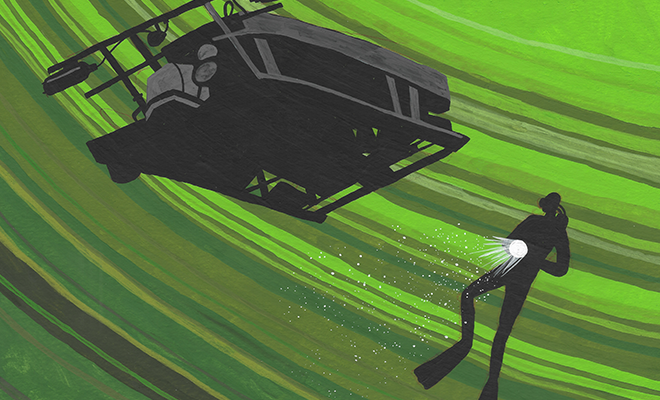 Humanoid Oceans – underwater technology and the oceanic environment. Environmental Lunchtime Discussion
March 23rd 2022, 12.15-13.00(CET), Zoom
This talk by contemporary historian Tirza Meyer will be a presentation of the project 'Humanoid Oceans' that seeks to explore the history of what happens to the oceanic environment when humans venture into the ocean with the help of technology.
Register here to attend the webinar on Zoom.
Image: Diver and Minerva / Illustration: Reviel Meyer, 2021